Where Customers Send Their Friends Since 1929!
Sales: (888) 565-6503     /   Service: (888) 519-5638   /   
Contact Us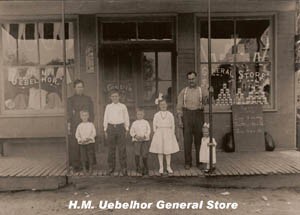 Theodore Uebelhor grew up helping customers while working at the "H. M. Uebelhor" General Store, in St. Henry, IN.
In the mid 1920's, Theodore began selling Cars & Trucks for the Holder Co. In 1929, "Ted" had an opportunity to purchase the Chevrolet Dealership, in St. Meinrad, IN., which he operated until 1942, when He & John Struckman purchased the Chevrolet Dealership, in Jasper, IN.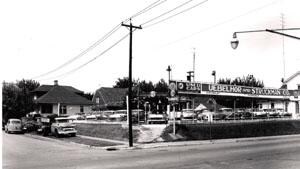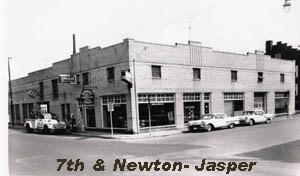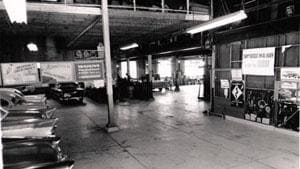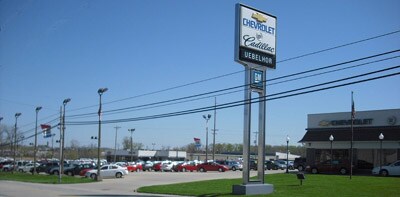 The two Partners added Oldsmobile in 1947, and Cadillac, in 1949. Ted's son, Paul, purchased Mr. Struckman's ownership in 1962, and Uebelhor and Sons Motor Co., was born.
Ted passed away in 1977, so Paul carried the Uebelhor tradition into the 2nd Generation. Two of Paul's sons, Chris & Tony, joined the Organization full time, in 1983.
The Uebelhor's added Toyota in 1989 & Scion in 2005.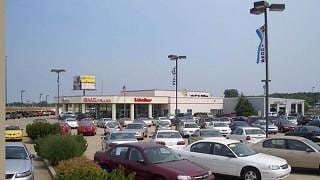 The Uebelhor's added GMC-Cadillac, in Vincennes, IN, in 2006.
3 GENERATIONS OF CUSTOMERS SENDING THEIR FRIENDS & FAMILY TO UEBELHOR AND SONS!
In the mid 20's, while Ted was working for the Holders, he was at home eating the evening meal with his family.
His Mother, who was a great source of prospects for him, expressed concern over his job selling cars.
She said- "Theodore, I think you should look for a different job".
Ted replied- "But Mom, I love my job".
Her response- "Yes, but everyone that she knows already has a Car and she doesn't see much future in Car Sales!
Are we ever glad that Ted didn't listen to his Mom- that time!
86+ Years and the Uebelhor Family is still taking care of the automotive needs of thousands of Tri-State Families!